Staff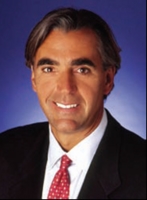 Seth Waugh
Owner/Chairman
Seth Waugh became an owner of the Long Island Ducks in 2010. Mr. Waugh is currently the chief executive officer of the PGA of America, where he guides the business and overall strategy of one of the world's largest sports organizations, serving nearly 29,000 PGA professionals.
Prior to being named CEO of the PGA of America, Seth served as CEO of Deutsche Bank Americas from 2003 to 2013. He remains a member of the DB Americas Advisory Board and served as its chairman until 2016. From 2016-18 he served as a managing director of investment firm Silver Lake while simulataneously serving on the boards of Franklin Resources, Inc. and Wake Forest University. He also serves on the Advisory Boards of Workday, Inc. and the PGA of America and served on the FINRA Board of Governors until 2015. He previously produced, organized and executed the Deutsche Bank Championship, a premier PGA Tour event.

A graduate of Amherst College, Seth earned dual Bachelor of Arts degrees in Economics and English.
Long Island Ducks Ownership
Long Island Ducks Front Office
Part-Time Staff
Medical
Athletic Training Staff