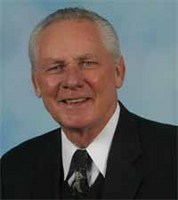 Bud Harrelson
Owner
Following a playing, coaching and managing career that has spanned over 40 years, Bud Harrelson continues his baseball career as co-owner, Senior VP of Baseball Operations and bench coach of the Long Island Ducks.
Buddy was a key member of the 1969 World Champion and 1973 National League champion New York Mets. In 1971, he won the Gold Glove for his outstanding defensive play at shortstop.
Following a 16-year major league career as a player, Harrelson stayed within the Mets organization as a minor league and major league coach before being named manager of the Mets in 1990. In two seasons with New York, Buddy compiled a winning percentage of .529.
Prior to joining the Ducks ownership group, Harrelson was involved with the ownership of the Wilmington Blue Rocks baseball team (Class-A affiliate of the Kansas City Royals).
The Niles, CA native currently resides in Hauppauge with his wife, Kim. They are the proud parents of Alexandra, Kassandra, and Troy Joseph. Bud has two older children, Tim and Kimberly. Tim lives in Commack with his two children, and Kimberly lives in California with her three children.